Have you ever had something hanging in one place for so long that you actually forget about it and then one day you do notice it and think what a mess it looks like? Yeah, me too.
I really don't collect spoons, but I do have a few that my mom gave me and also, the baby spoons of the kids. They had been hanging from a wooden spoon display for years at the end of that cabinet and it caught my eye the other day.
Let me show you how bad it was. Brace yourself.
See? I wasn't kidding. Bad. Bad. Bad!
It had to go.
I took all the spoons down and cleaned them a little and threw the spoon rack in the trash. I put a little hot glue on the back of the spoons and attached them to cork squares.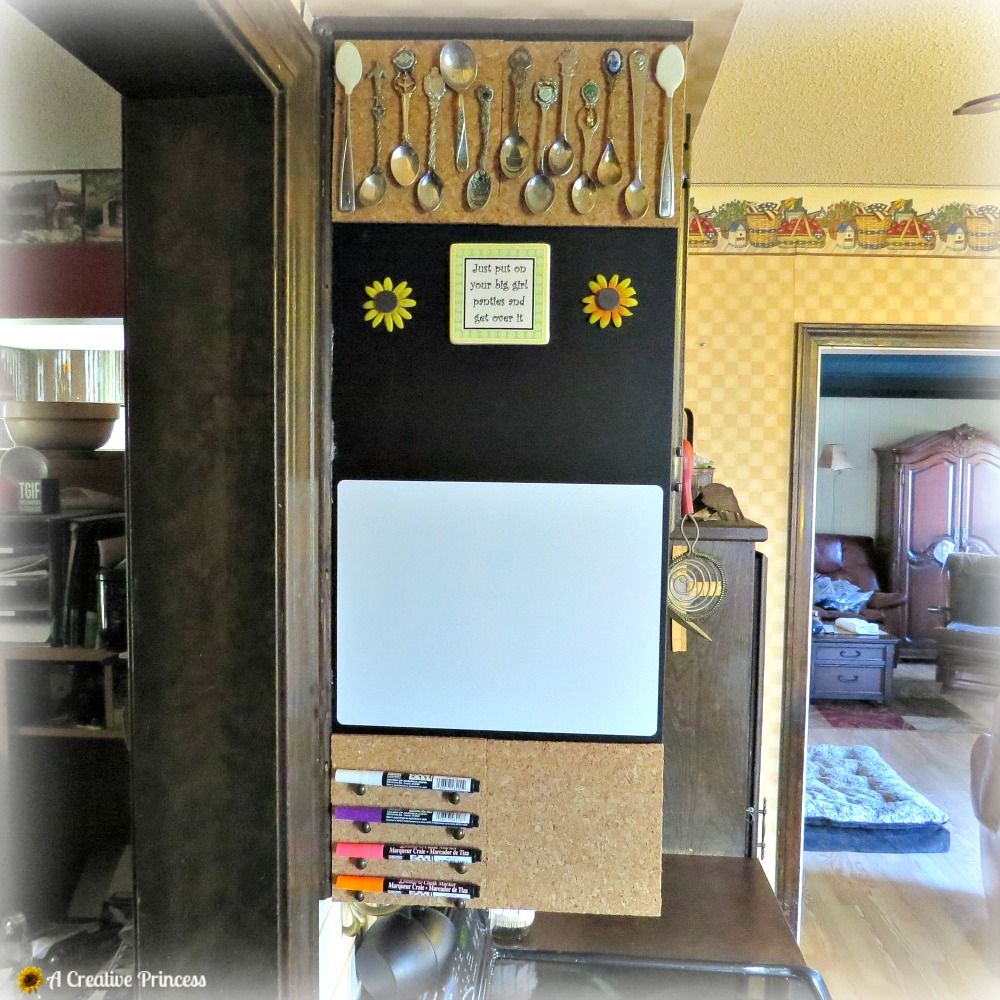 I found a magnetic chalkboard that just happened to fit perfectly on the side of the cabinet. I used the Command picture hanging velcro things (I don't know what they're actually called.) to attach the chalkboard to the cabinet and then used them again to add the white board and cork squares to the chalkboard.
I used upholstery tacks to hold the markers. They're actually longer that regular thumbtacks.
See those sunflower magnets? Jalynn made those for me about 4 years ago. You can see how she made them
Here
.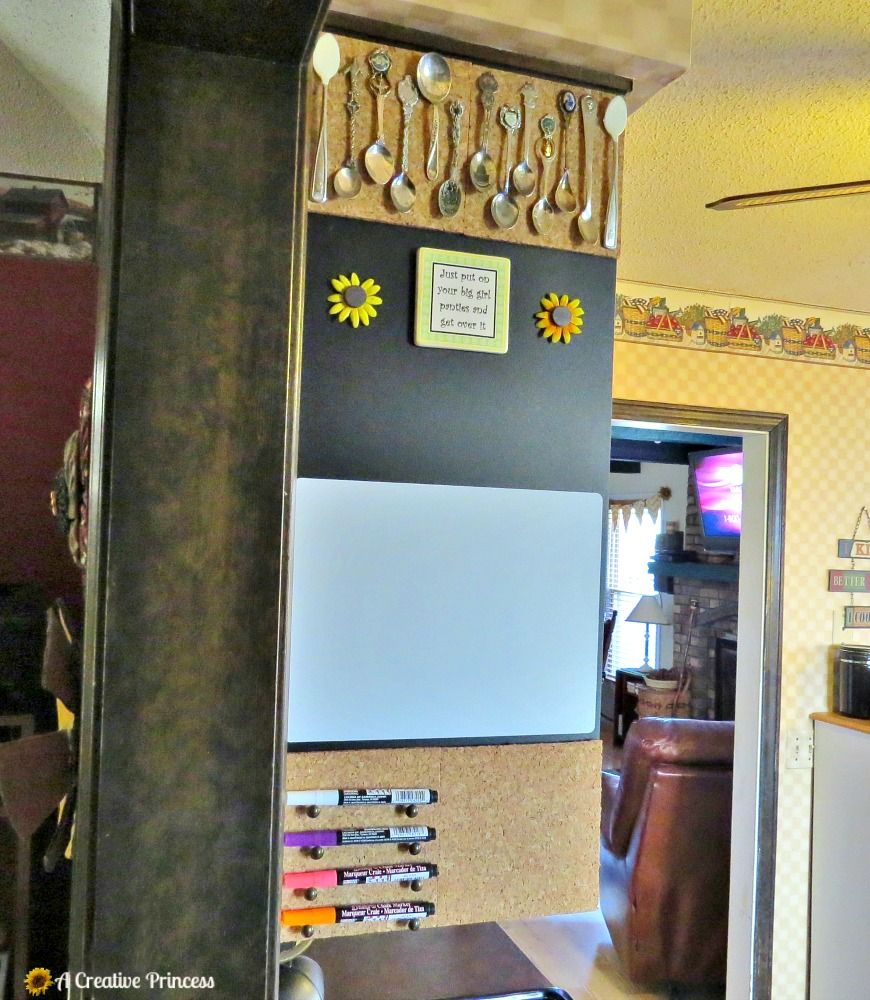 Have a great weekend!