This was one of my biggest craft fails, but...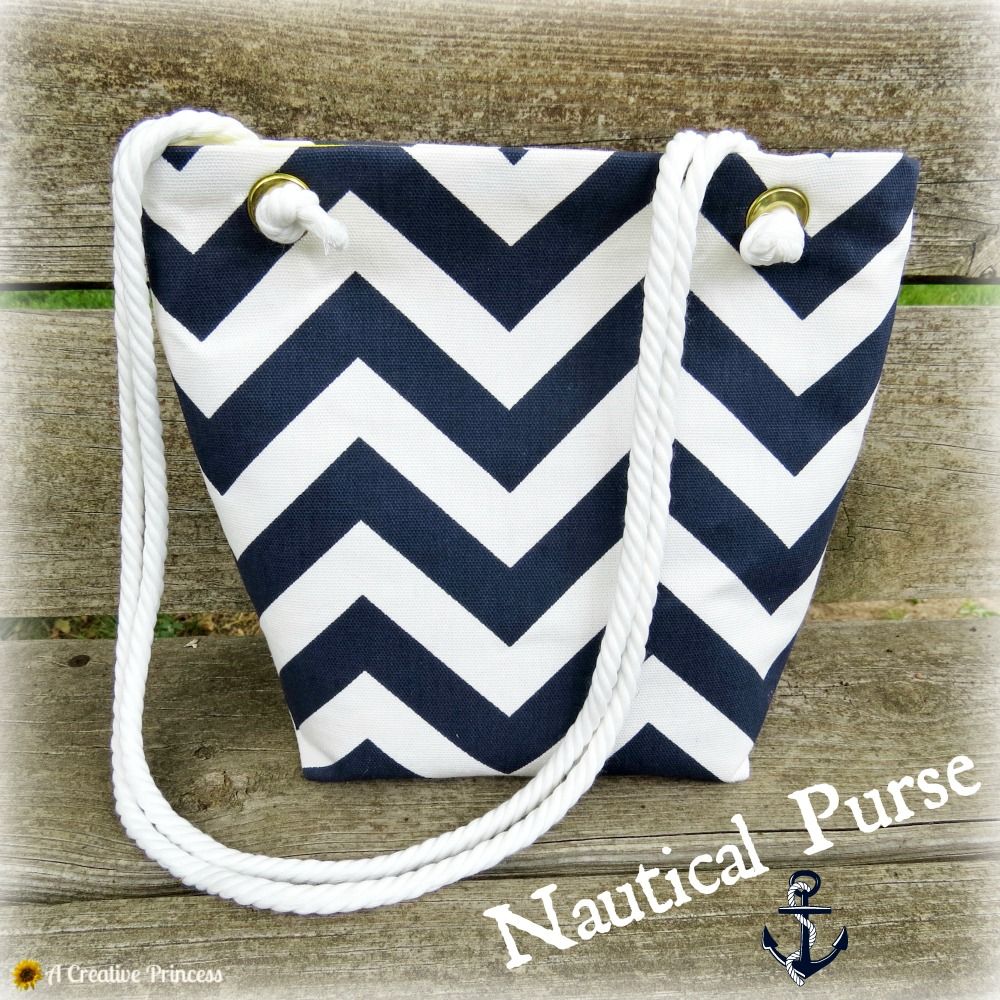 I'm loving it now!
One thing for sure, when I screw something up, I really screw it up.
I wanted a medium size purse for summer and found the awesome navy chevron at Hobby Lobby and thought if I cut my pieces about 11" square, I could get just about the right size.
Then everything went south.
First off, I put the magnets in too far down. They probably should have been about an inch higher.
I wanted a flat bottom like I did
Here
for a tote bag. I cut my squares 1 1/2" instead of 1" and it was just too much for the smaller bag. What was I thinking?
Then to top everything off, I forgot the handles when I was sewing it all together.
This epic craft fail sat on a table in my craft room for a couple of weeks.
The more I stared at it when I would go up there, the more it grew on me.
Maybe I can fix this.
I added grommets and put in the rope for the handles.
(I found the rope in the ribbon section at Hobby Lobby.)
I like throwing my purse over my shoulder, so I made them extra long.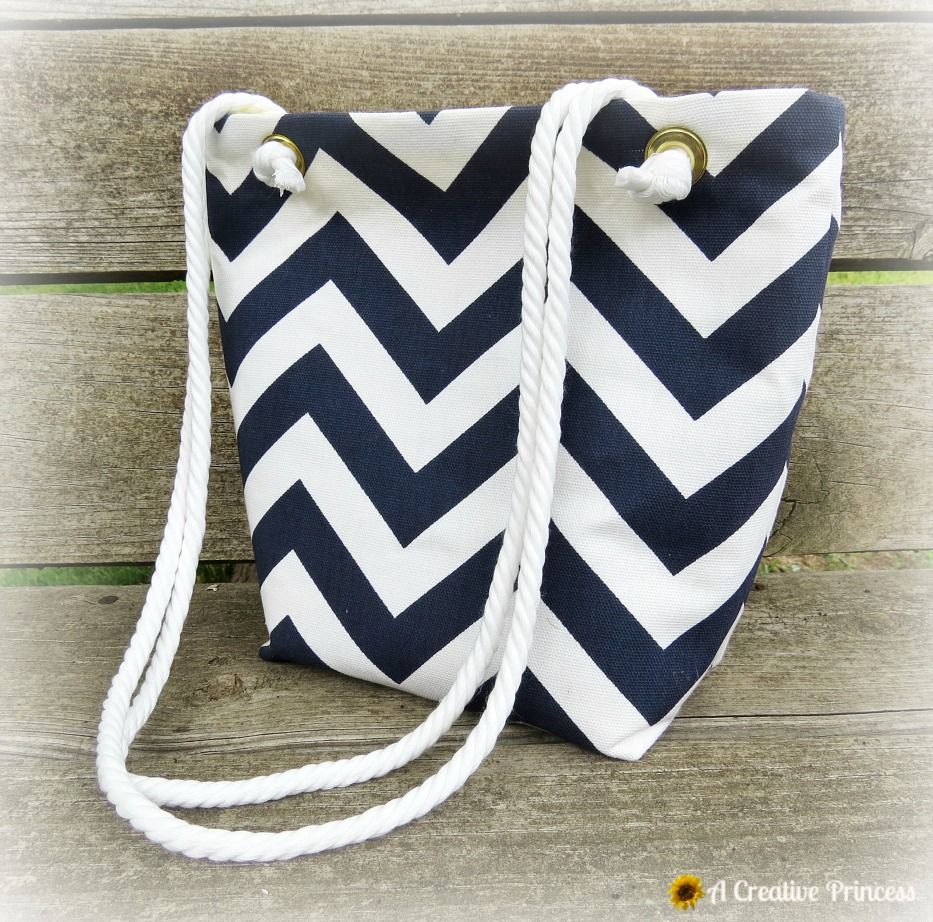 For some reason, I think adding the grommets and handles offset all the other mistakes and it came all together like it was meant to be.
I'm so glad I left it laying around and didn't trash it!
Have an awesome weekend!