Okay everyone, let's bust out the wine corks again.
And make an ornament.
I started with ten corks and painted the ends green.
Start with the 4 at the bottom and hot glue together. Then just work your way up.
For the star at the top, I screwed that little hook thing (I don't know the official name for it. Eye hook, maybe.) and then tied the button star around it with string.
(See the cork I messed up on and painted both ends?)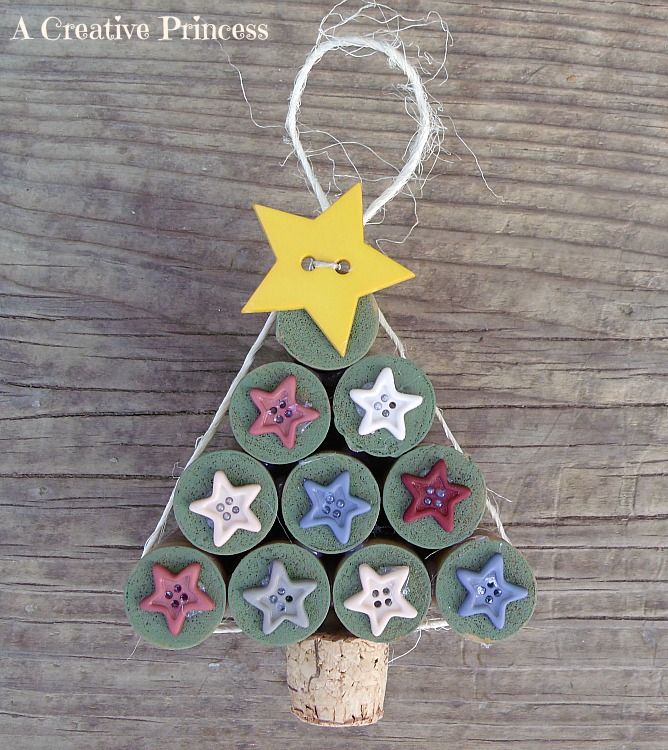 I tied the string around the whole tree and made a loop at the top to hang. The stem of the tree is a different kind of cork that I cut in half and glued to the bottom.
Last thing, decorate any way you want!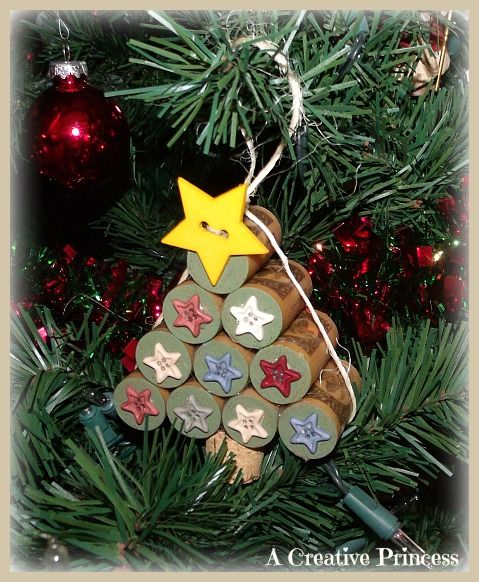 Oh Christmas Tree, Oh Christmas Tree...
Happy Friday!

I join
these
awesome parties each week.