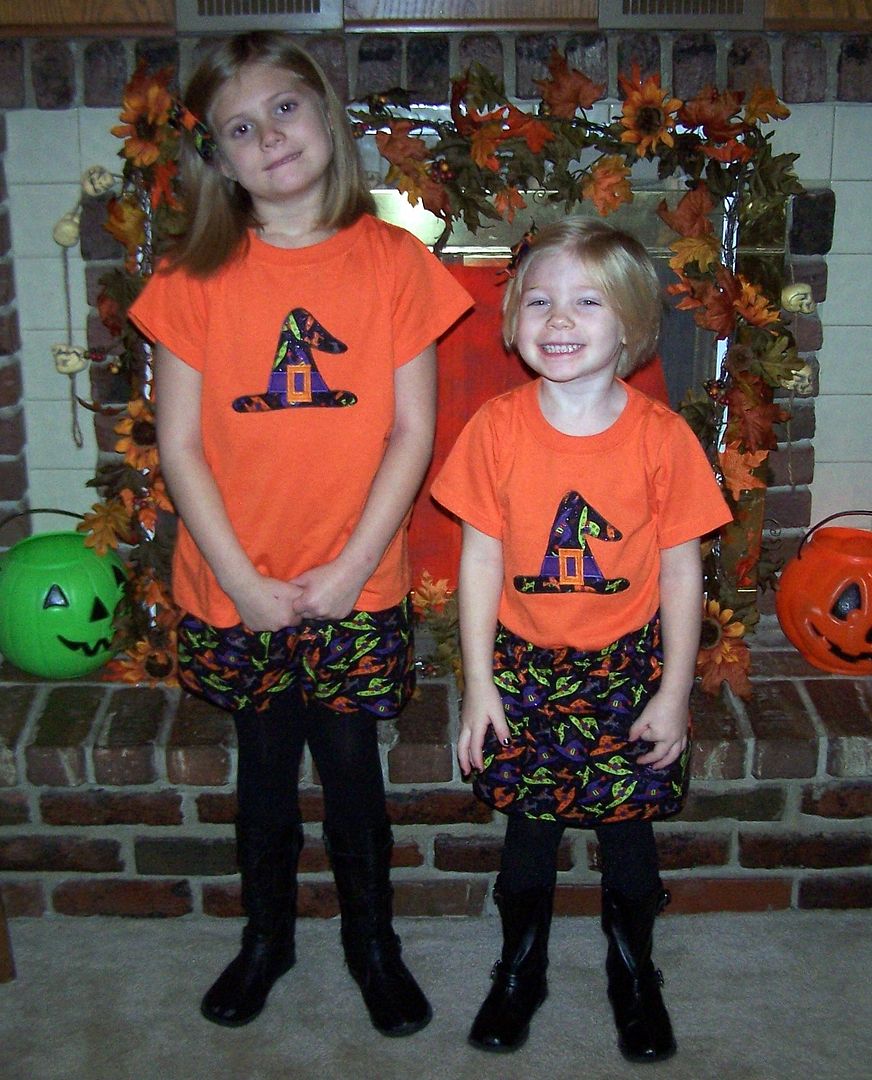 Hope you have a Spook-tacular night!
I got the pattern for the witch hat applique
here
. I was going to do a circle skirt for the girls, but didn't have enough material, so I just winged their skirts.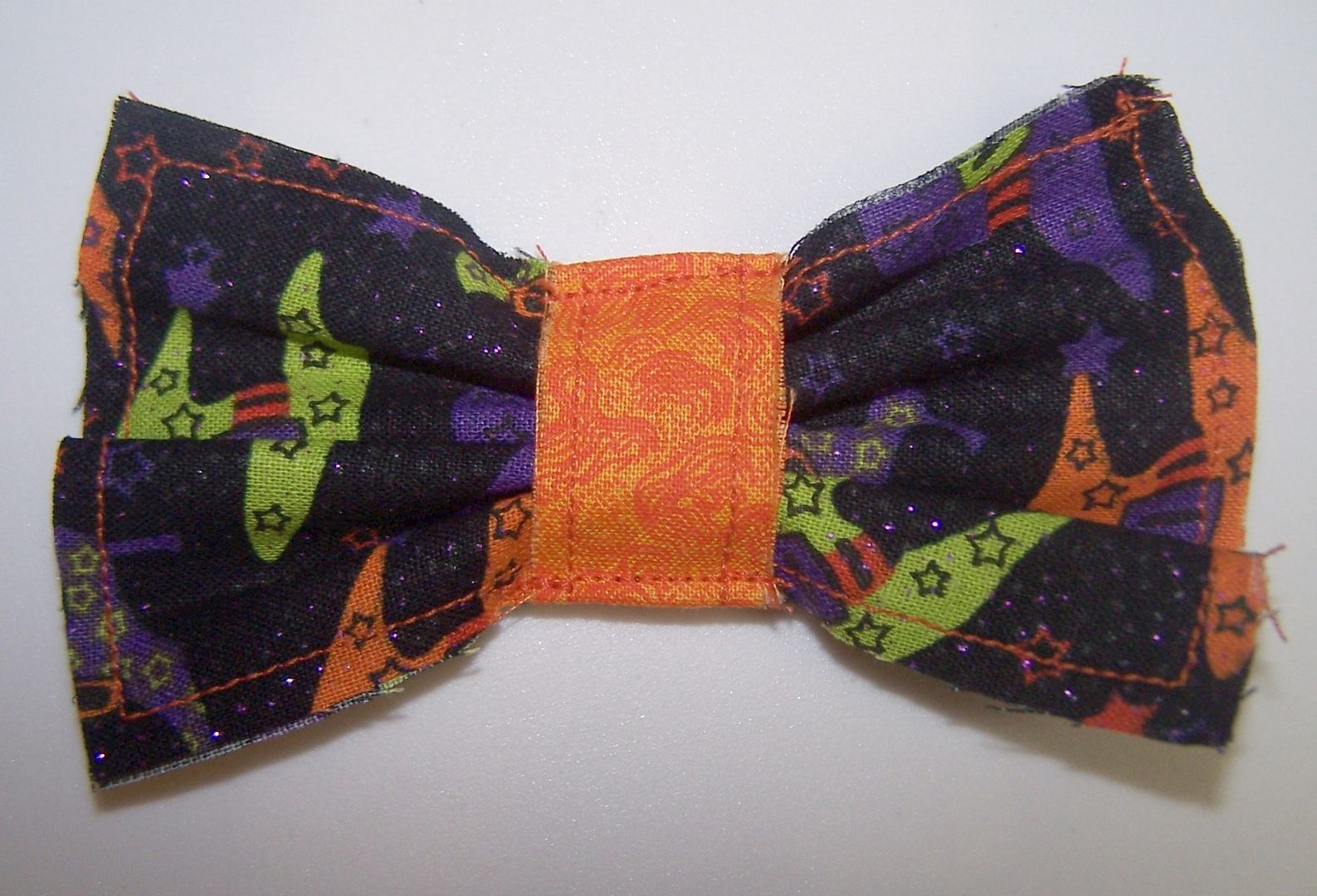 Of course, we can't go anywhere without a "hair pretty"! In the next week or two, I'll show you how I made the bow and the skirt.
I was trying to get them to pose and told them to say "Hobby Lobby". Obviously, someone loves Hobby Lobby and someone doesn't like it so much! Look at Triniti's "You've got to be kidding me, Grandma!" look.
Happy Halloween!