Well, it's not exactly Tiffany's...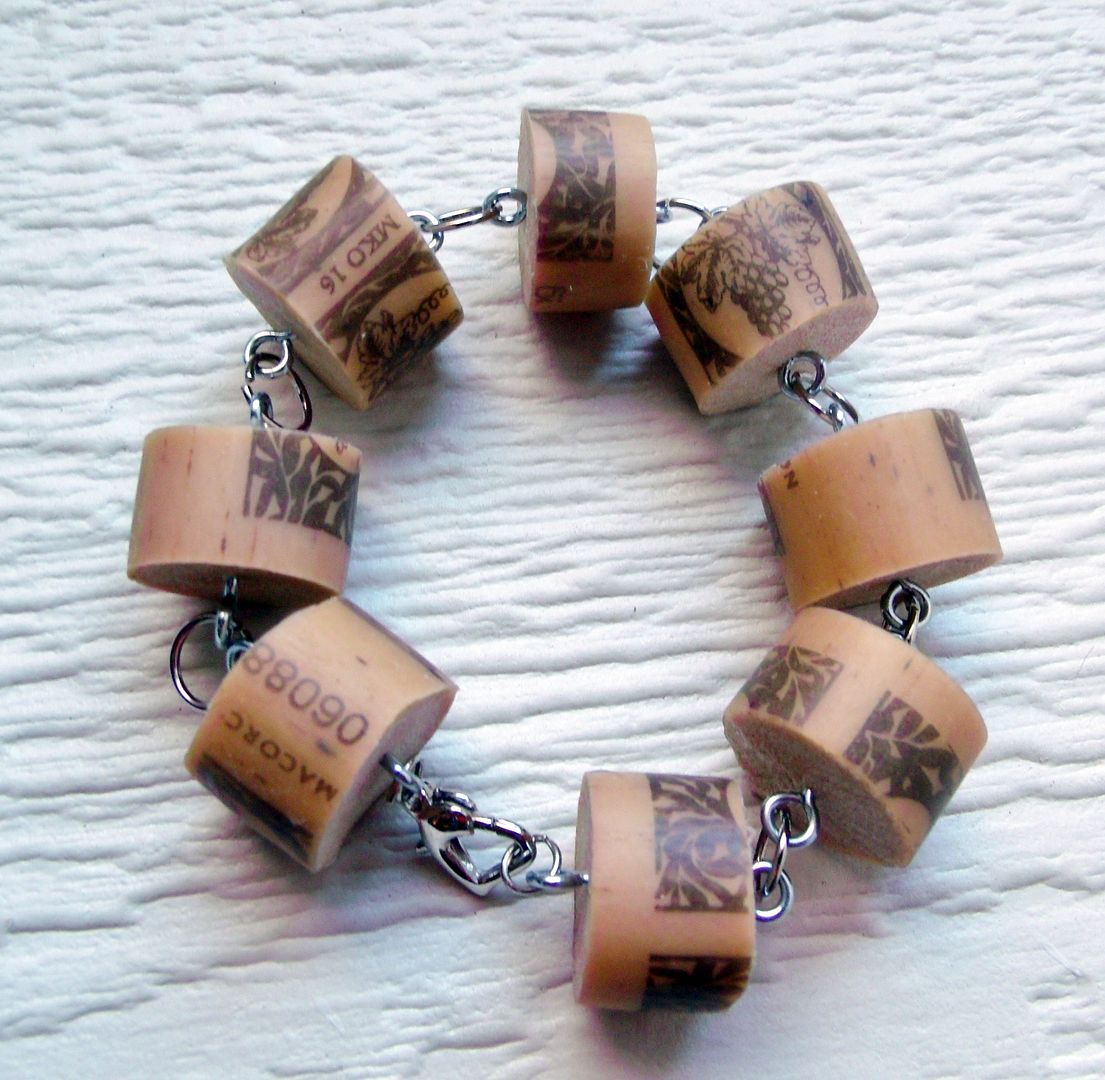 but I'm thinking this little bracelet is a lot more fun!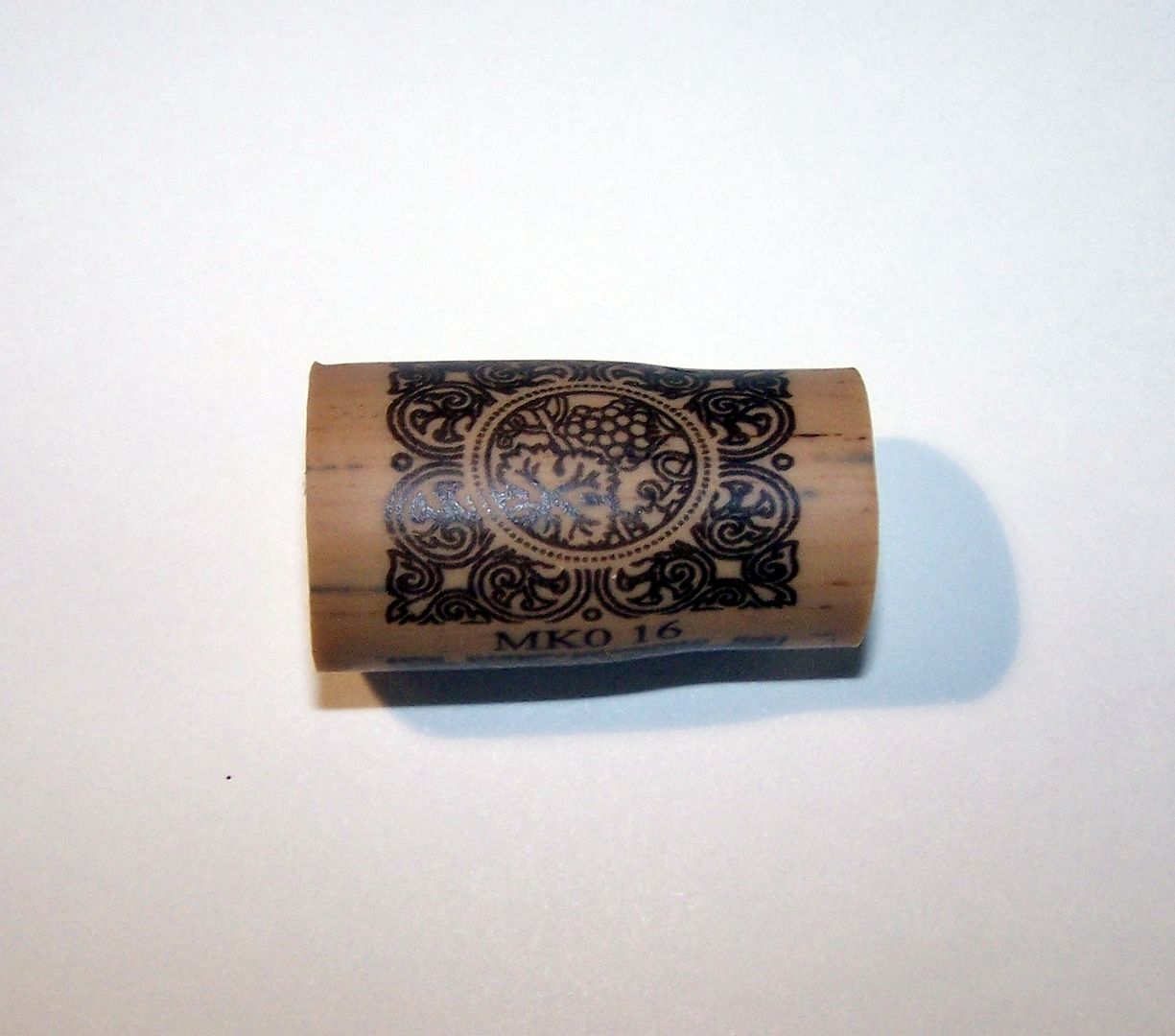 In all the turmoil this week of moving my craft room, I found my stash of wine corks.
Now here's how you do the next step. You go into the kitchen and grab a big knife and then your husband comes in and tells you that you're going to cut your finger off and takes over. I love when things work out like that! Oh, and then you go grab more corks because he's cutting them crooked.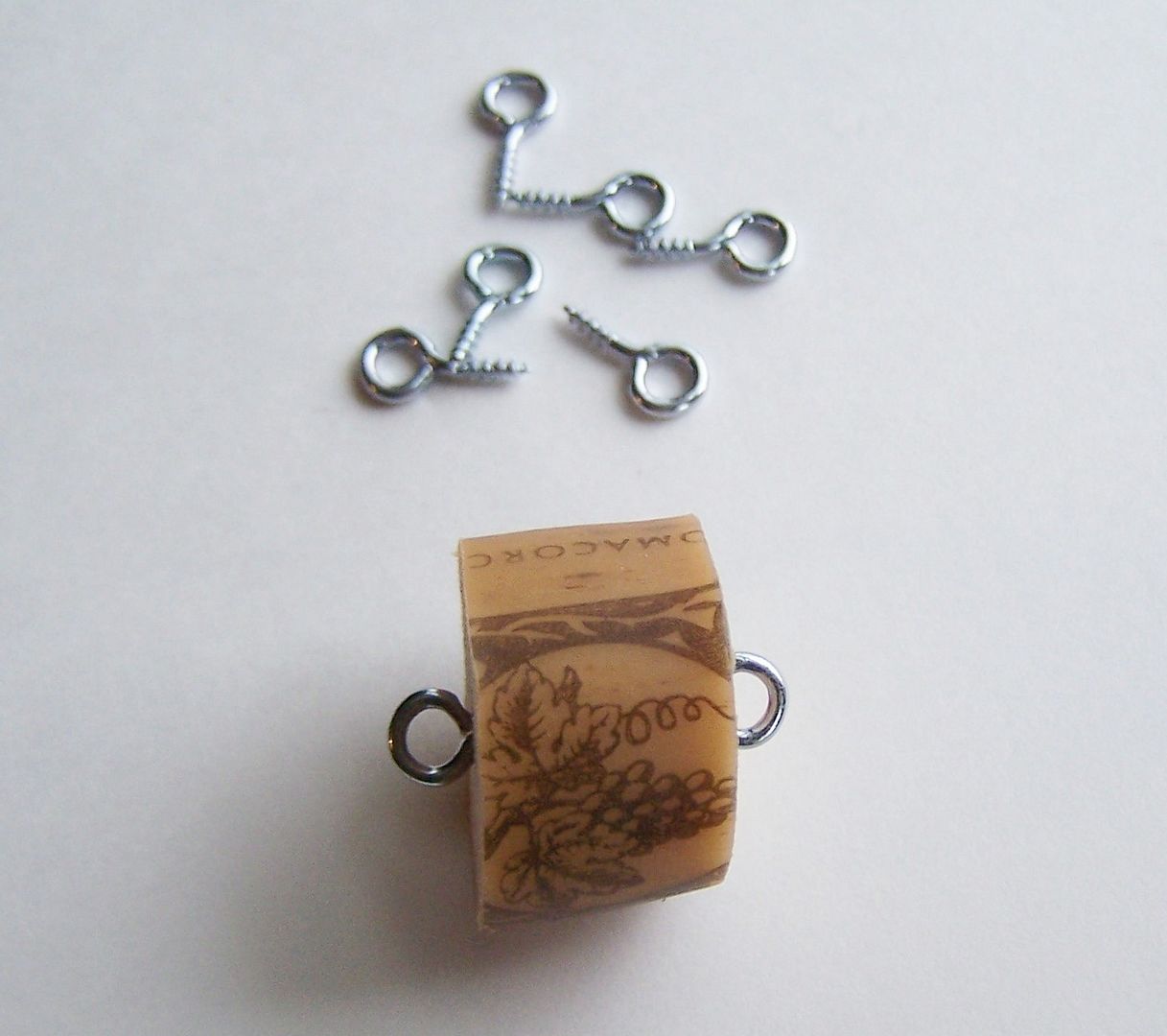 I used the smallest little screw things (technical term) and screwed them in both sides of the cork piece.
And then started linking them together with the rings.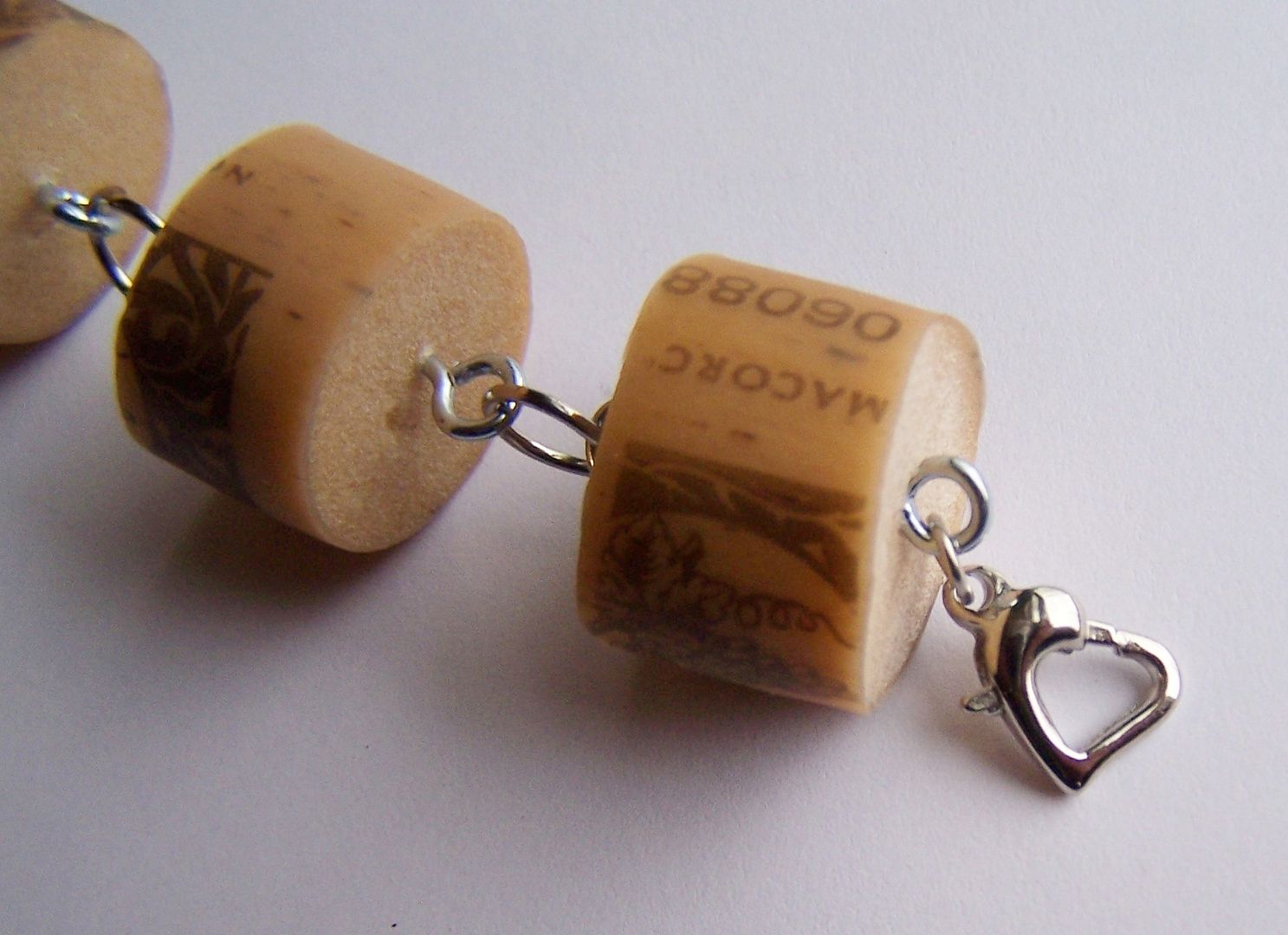 When you get it to the size of bracelet you need, add a clasp.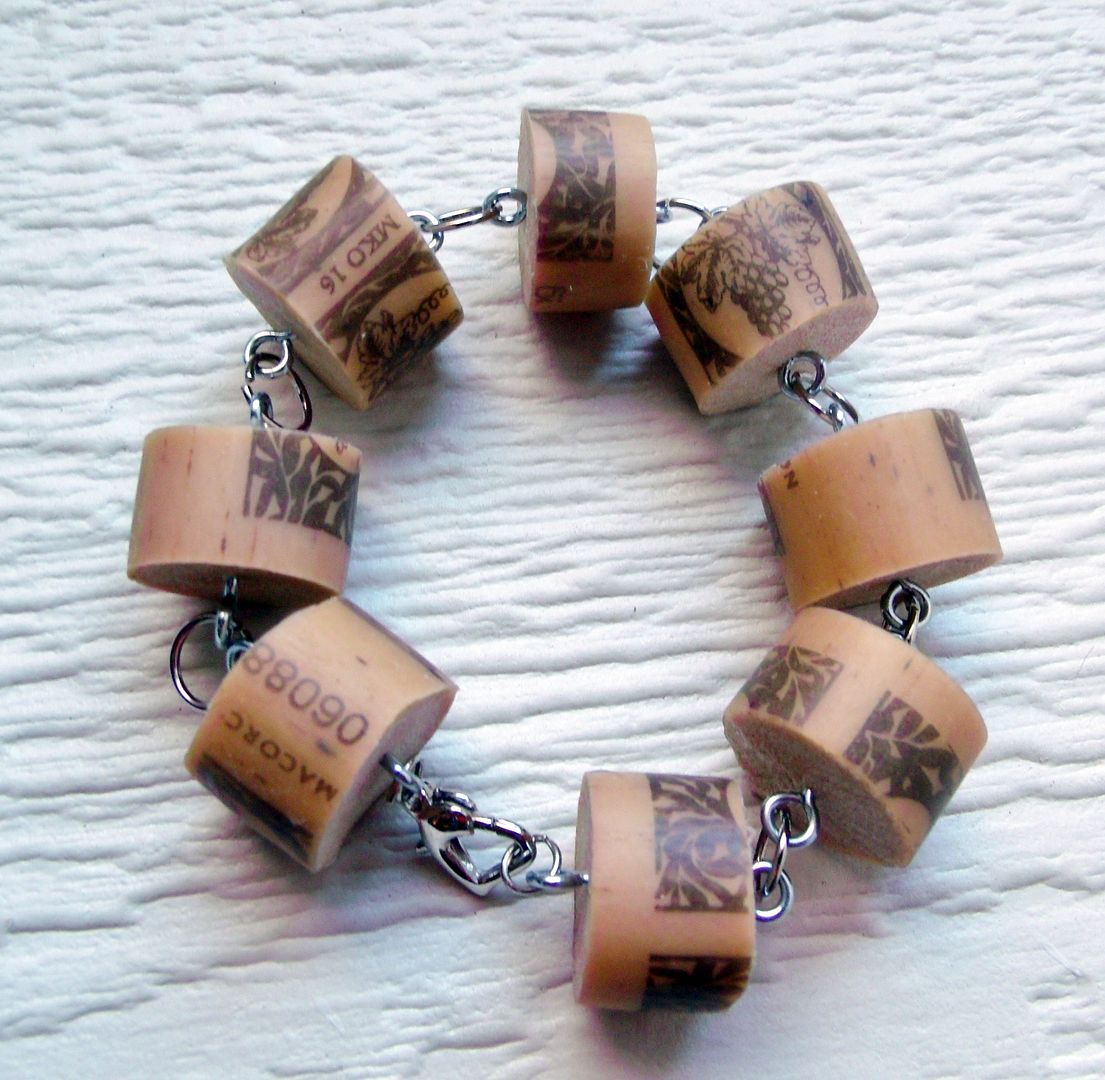 That's it, so simple!
Stay tuned, necklace is coming next.
I'm joining
these
awesome parties this week.