Today is our daughter in law's birthday. I don't like saying "in law", as far as Greg and I are concerned, she is a daughter to us and just one of the kids. We love you, Jennifer. I hope you had a great day. Tell Josh to take you out tonight, you deserve it.
I made all the kids Halloween shirts this year. I cheated, I found a panel for a banner at Hobby Lobby and then just cut the pumpkins out of it. I know, lazy way to applique, but I was rushed. Here are two of them.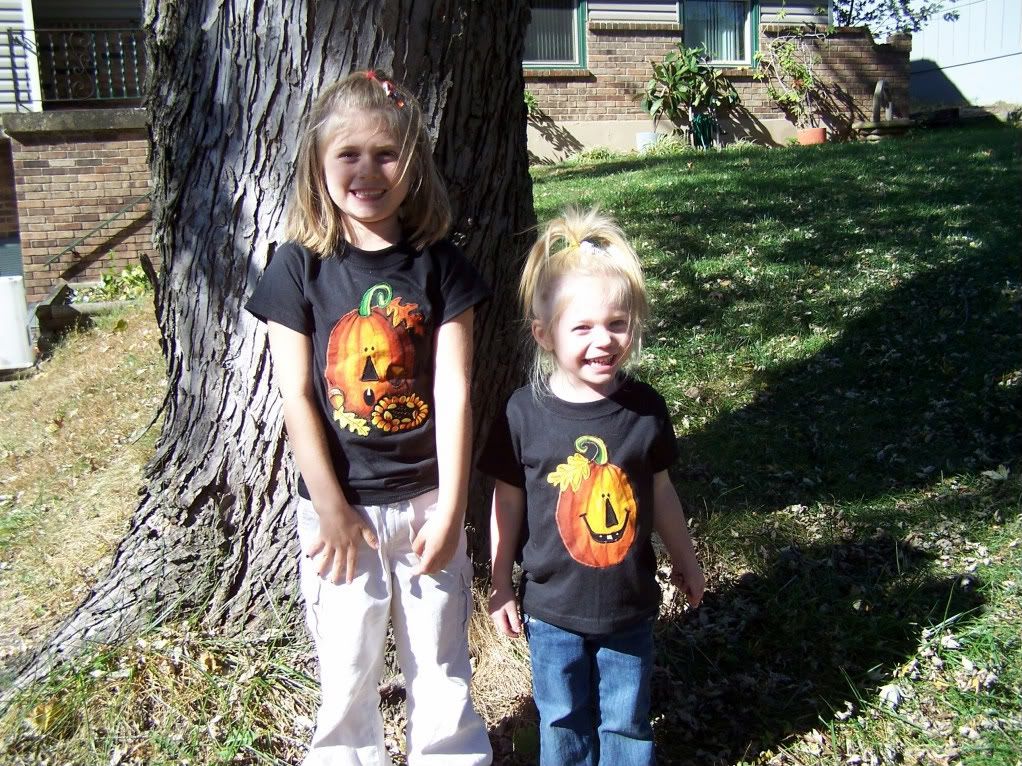 My picture taking has got to get better. What's with that shadow across Triniti's face?
Now for my first entry into the Hall of Shame. I've seen lots of things in Blog land made out of 2x4's. I didn't have a 2x4, but I did have a 1x2. So I cut, sanded, mod podged, distressed and came up with this: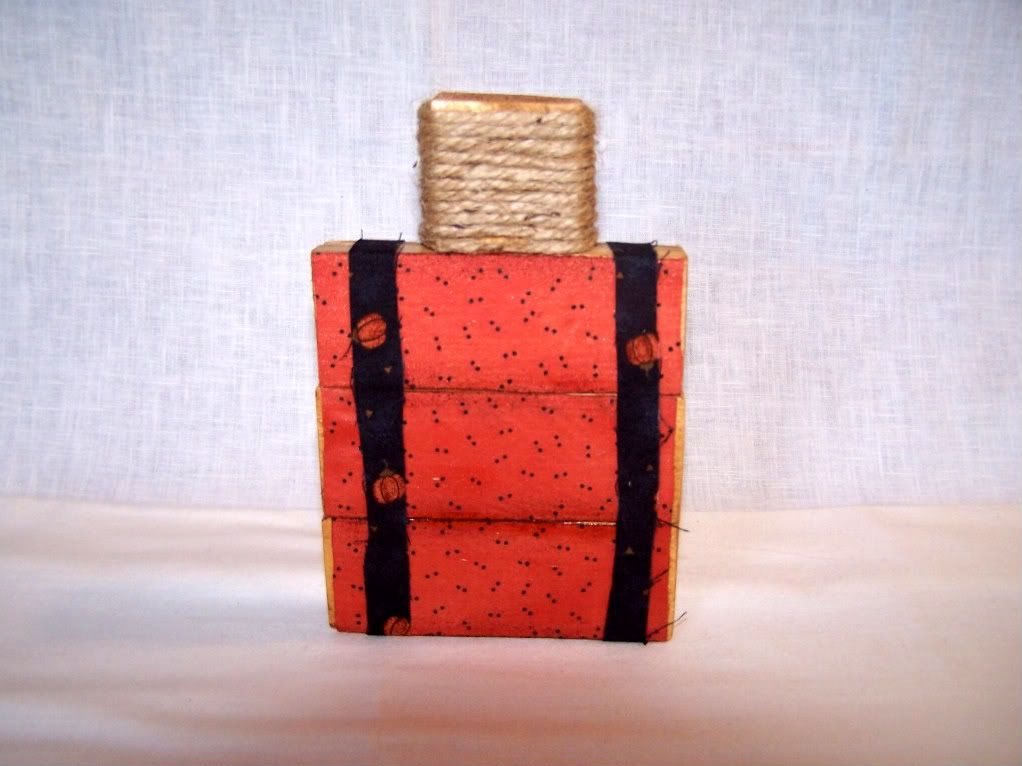 I love it, but my family has given me grief over it. I still like it and next year it will be back up on the fireplace next to the ghost tree.
Have a spooky tomorrow.